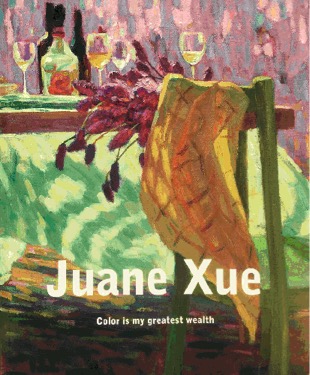 Juane Xue
Color is my greatest wealth
By Li Fang, Fons Asselbergs Henk van den Broek and Ruud Broekhuizen
Overview of the paintings from years 1993-2015. From when she was in China until now. The focus is on her work in the last five years emphasizing light and shadow.
(bound edition, English edition)
Xue lives in the Netherlands since 2001. Her unique style contradicts the famous phrase of Rudyard Kipling's "East is East, and West is West, and never the twain Shall Meet". Her work combines the subtle tonality of the East with the distinct sense of color, which is so typical of the French Impressionists and German Expressionists. By means of light and shadow will Xue in each painting to express her artistic experiences. She does this by applying its proprietary color technologies that create space and depth in her wonderful world full of colors.
176 pages
23 x 28 cm
150 color illustrations
ISBN 978 94 6263 012 3 (bound edition; English edition) Soft cover price € 30,00 excl shipping costs
Hard cover price € 35,00 excl shipping costs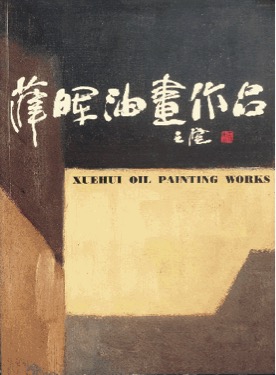 XUE HUI OIL PAINTING WORKS
The paintings from years 1993-1999 when she was in China. She painted all see in the everyday. But the issue has been already clear light and shadow.
(English text and only as soft cover available) 
72 pages
21 x 28,5 cm
63 color illustrations
Price € 20,00 excl shipping costs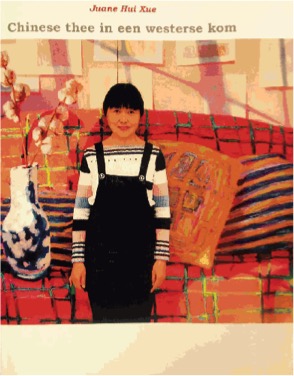 Chinese thee in een westerse kom
OIL PAINTING WORKS
(Nederlandse text)
A catalog of its expected exhibition at the Amersfoort Zonnehof Museum in 2007. 
54 pages
23 x 28 cm
42 color illustrations
Price € 20,00 excl shipping costs